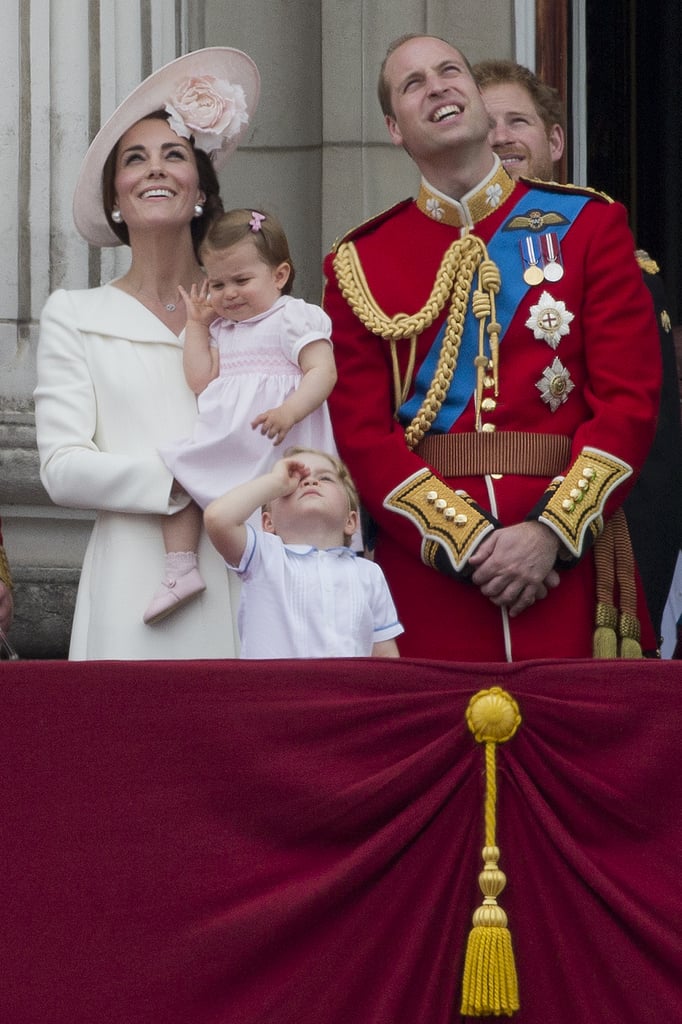 Princess Charlotte Makes Her Buckingham Palace Balcony Debut During the Queen's Birthday Celebration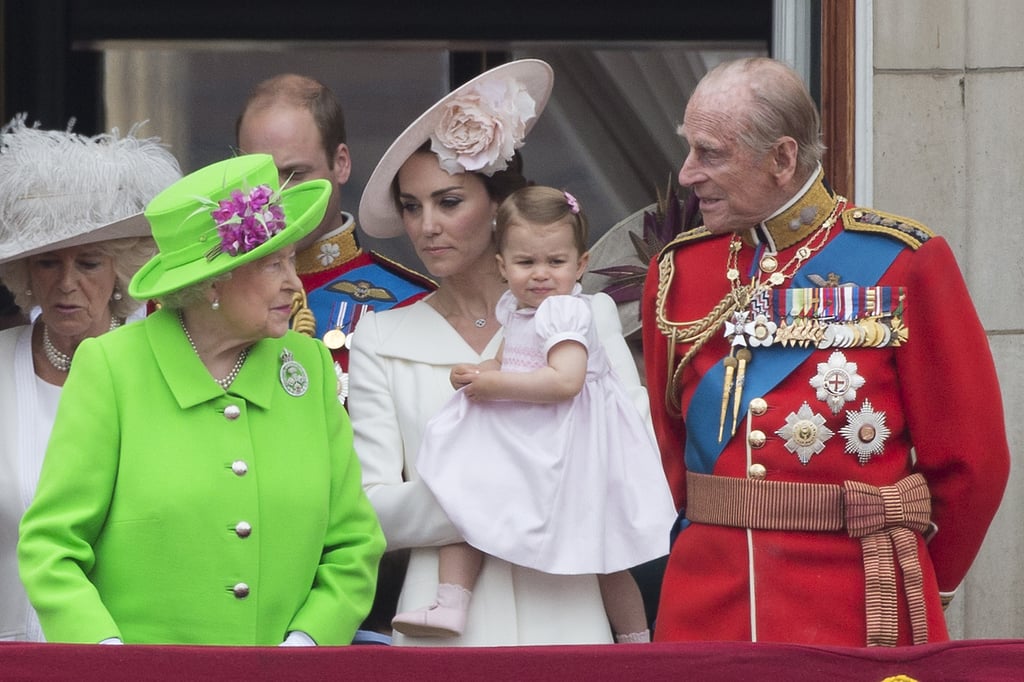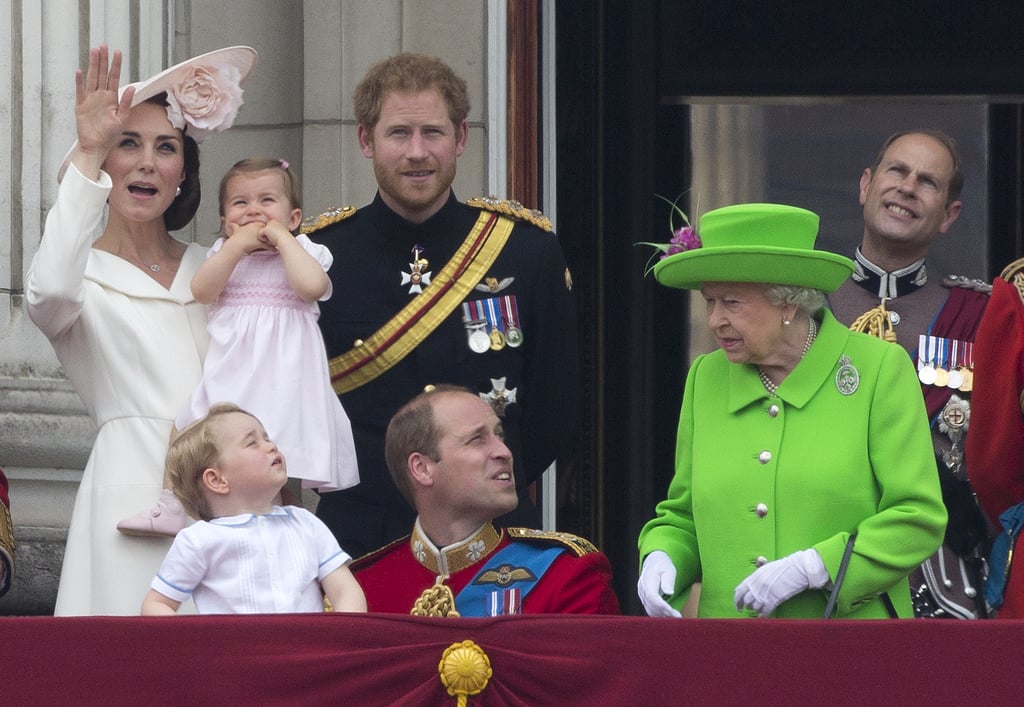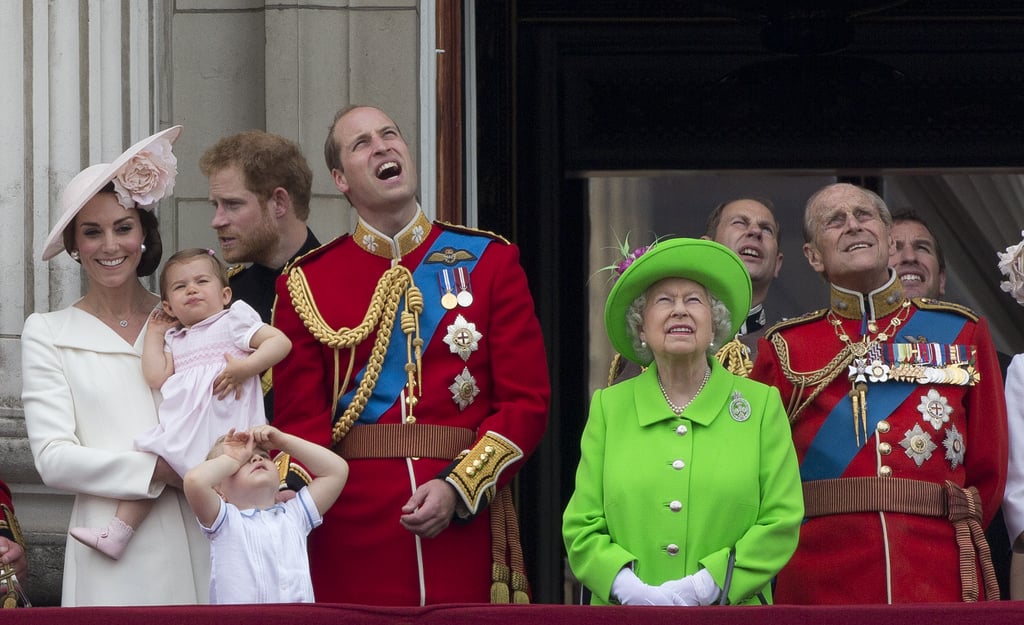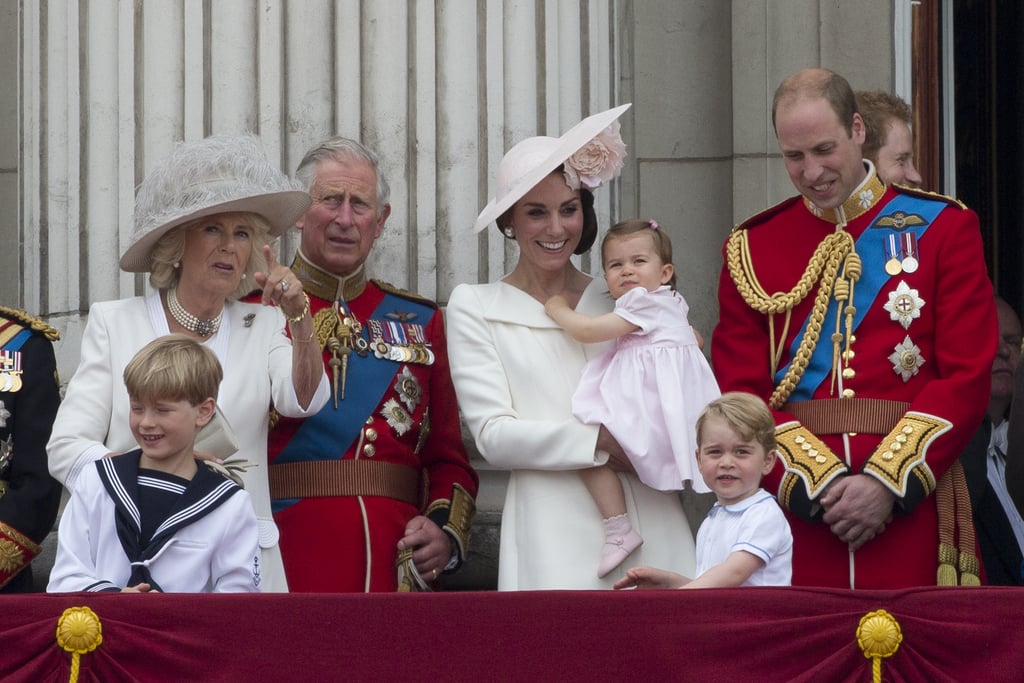 The royal family was picture-perfect at the Trooping the Colour parade in London on Saturday. The annual event — which was held in honor of the queen's 90th birthday — brought out Kate Middleton, Prince William, and their two adorable children, Princess Charlotte and Prince George.
The duchess accompanied Camilla, Duchess of Cornwall and brother-in-law Prince Harry for a ride in a horse-drawn carriage before making her way to the Buckingham Palace balcony, where she joined her brood and watched the Royal Air Force fly past. While this is George's second time at the fete, the royal affair marks Charlotte's first appearance on the balcony.